Tyana Doucette Alexander, MS, LPC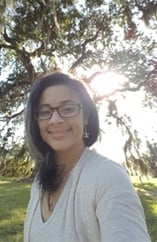 Tyana is a Licensed Professional Counselor who sees adults in individual and family counseling. She earned a Bachelor of Arts in Psychology from Southern University at New Orleans. She completed her graduate studies at Loyola University at New Orleans where she earned a Master of Science in Counseling.
Tyana has worked in mental health since 1999, beginning with DePaul Tulane Behavioral Health Center. She later worked at River Oaks Hospital as the admissions counselor for the Eating Disorders and Trauma programs. Her work experience includes inpatient, outpatient, and community mental health settings. Currently, Tyana maintains a private practice in Vestavia Hills. Her areas of expertise include relationship struggles, depression, eating disorders, grief, and loss.
Tyana believes her role as a therapist is to foster growth and encourage awareness in her client's life.
Confidentiality
Are you hesitant to talk to other people because you are afraid that the information you will disclose will not be held in confidence? I assure that the information you share will remain confidential unless you are a danger to yourself or others or if ordered by the court system.
Insurances Accepted: